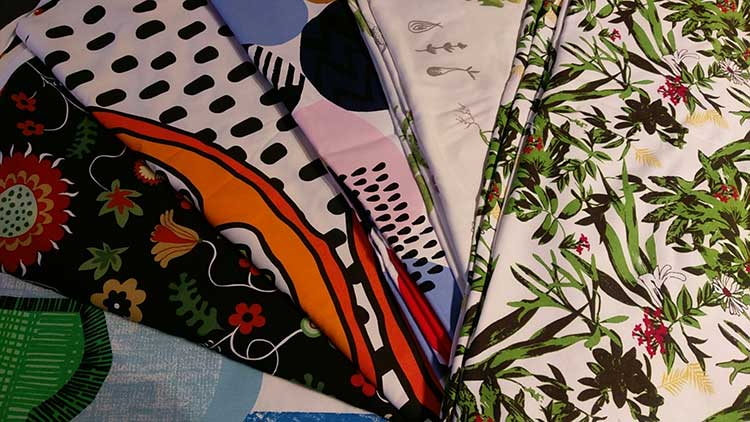 Last autumn's "No Fears", beginners' dressmaking course was my most popular yet. By running the 6-day course over 12 Saturdays or Sundays, and keeping class sizes to a maximum of four people, normally the most I could accommodate in one term would be eight. But September always seems to produce a spike in interest. Perhaps it's just an after-effect of the long school holidays, and slightly frazzled parents are eager to secure a bit of 'me time' in the company of similarly-minded adults. After all, who could say no to a relaxing day's sewing and a tasty lunch, in a lovely rural setting, for less per day than an hour's personal training?! The course was almost fully subscribed by the end of August, but the enquiries kept coming. I added more dates and, suddenly, I had twelve signed up!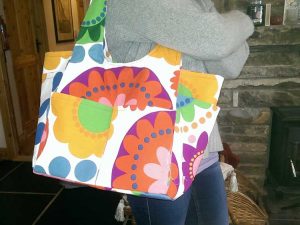 The participants ranged in age and experience from a TY student who had just been given her first sewing machine, to the recently retired, who hadn't sewn since school and now found themselves with free time to express their creativity. Whatever their backgrounds, all my students – since the very first presentation of the course in 2012 – have thrown themselves into their first sewing project with gusto and have been, without exception, thrilled to leave, at the end of Day #1, with the rudiments of an attractive and practical tote bag. I do all the tiresome cutting out and preparation of the pattern pieces, and the materials (including sewing thread and loan equipment) are all included in the course fee. It's become a sort of signature project, and one I would be foolish to replace!
Apart from lunch (and unlimited tea and coffee), the beginners' course fee includes a sewing pattern. I keep things easy for everyone, by limiting the choices to 3 or 4 easy patterns. None of these are 'beginner' patterns and all have been carefully chosen to include features such as zips, sleeves, or buttons – all essential dressmaking skills that are transferable to future projects.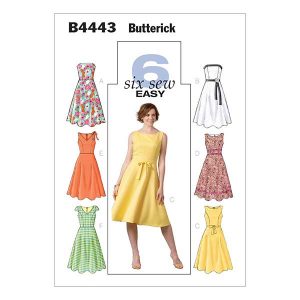 Most of the patterns make up into several different 'views', with options for different necklines, lengths or sleeves and, by purchasing their own fabric, participants usually find something that will suit them and that they will enjoy making. Butterick dress pattern B4443 has been the runaway favourite since its introduction to the course but, for Spring 2018, I've added a classic buttoned shirt pattern, and a simple jacket.
The new term starts on Saturday, 3rd February, and runs until Sunday, 21st April. You can book any combination of 6 Saturdays and/or Sundays to fit around any existing diary commitments. So, why put it off. Make 2018 the year you learn to sew!